CIELAP - Spring 2011 Newsletter

CIELAP informs legislative, policy and regulatory outcomes for Sustainability at the national and provincial/territorial levels of Canadian government.

Recent CIELAP Publications and Programmes

A Green Economy for Canada: Consulting with Canadians (April 2011)



CIELAP's national research study, authored by Carolyn Webb and Thomas C. Esakin, sought the perspectives of diverse Canadian stakeholders on what a Green Economy could mean for Canada in the lead-up to Rio+20. Between November 2010 and February 2011 CIELAP conducted 27 interviews with participants from Canadian provinces, territories and municipalities, professional business associations, and non-government organizations. The study summarizes what was heard. Download the report

If this paper and Rio+20 are of interest to you, check out We Canada, a nation-wide initiative for sustainability that aims to bring the diversity of Canadian voices to the Earth Summit 2012, and to the attention of our government. We Canada is about talking, about sharing, about creating a community of engaged citizens around common ideas and concerns for our future.

Petition to the Auditor General of Canada: Accountability for Labelling of Genetically Modified Organisms (April 2011)
In September 2010 CIELAP and the Canadian Council of Churches submitted a petition to the federal Commissioner of the Environment and Sustainable Development. Download CIELAP's petition and responses from the Minister of Agriculture and Agri-Food; the Minister of the Environment; the Minister of Health; and the Minister of Public Works and Government Services.

Source Water Protection in Your Neighbourhood (March 2011)
Do you want to help protect intake protection zones and your source of drinking water? If you live or run a business in Burlington, Cambellford, Deseronto or Belleville (the focuses of this project), or if you live outside of these communities and want to know more, explore CIELAP's source water protection website to learn what role you or your business can play. This project is in partnership with BurlingtonGreen, Go Green Together, Halton-Hamilton Source Protection Region, Quinte Source Protection Region and Trent Conservation Coalition Source Protection Region. We thank the Ontario Ministry of the Environment and its Ontario Drinking Water Stewardship Program (ODWSP) for their support for this initiative.

Aggregate Extraction in Ontario: A Strategy for the Future (March 2011)



This paper, co-authored by Matt Binstock and Maureen Carter-Whitney, assesses key issues and makes recommendations that Ontario should address in a long-term management strategy for the extraction of aggregates (sand, gravel and stone). We thank Mountain Equipment Co-Op and the George Cedric Metcalf Charitable Foundation for making this work possible. Download the report

Online Guide to Brownfield Redevelopment
CIELAP's new website Brownfield Redevelopment: What You Should Know answers questions about brownfields; the benefits, risks and barriers to brownfield redevelopment; how brownfield remediation is regulated in Ontario; and how members of the public can get involved in local brownfield redevelopment. Thank you to the Law Foundation of Ontario for their support for this work.

Climate Change and Waste – The Missing Link (December 2010)
A recent report released by the United States EPA, "Opportunities to Reduce Greenhouse Gas Emissions through Materials and Land Management Practices", highlights the impacts of different systems on greenhouse gas emissions, instead of sources. It found that 29% of the total ghg output in the US was from the provision of goods. This link between climate change and materials management is absent from most of the climate change discourse at the political level, however. CIELAP's brief on Climate Change and Waste, authored by Jacob Gregory, explores policy options for Canada given this strong existing connection.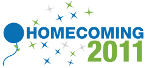 We'll have more information to come! A celebration is in the making…

Opportunity for Thanks

There's also no opportunity like the present to thank the great CIELAP team we've had over the past year:

• To our board members – Richard Ballhorn, Christopher Benedetti, Paul Bottero, Jackie Campbell, Grant Caven, Nicole Geneau, Richard King, Alex Matan, and David Powell – thank you for all of the hard work you put in on behalf of CIELAP.

• Thank you to our Research Associates – Satya Mohapatra, for all of your contributions relating to water and electronic waste; Raul Pacheco-Vega, for your valuable support on the critical issue of water resources and adapting to climate change; Romila Verma, for all of your contributions on the issue of water and climate change and the extensive work you performed for CIELAP's source water protection project.

• To our many invaluable interns and volunteers – including Laura Anonen, Natalie Antonowicz, Jacob Gregory, Hari Gurung, Praan Misir, Jessica Murray, Andrius Ragainis, Keren Ross, Kate Skipton, Farshad Salehzadeh, Noah Sokol, & Joshua Wise – thank you for your stellar research and administrative contributions that have added significant value to CIELAP's efforts on issues of source water protection, extended producer responsibility, a green economy, the Federal Sustainable Development Strategy comments, brownfields, and much more.
To subscribe or unsubscribe send an email to cielap@cielap.org